iMiser Research Assistant
Screen Shots

(taken with Windows XP® and Windows 7®)


This is the main iMiser screen. Note the different ways more
than one saved Web page or document can be viewed at the
same time.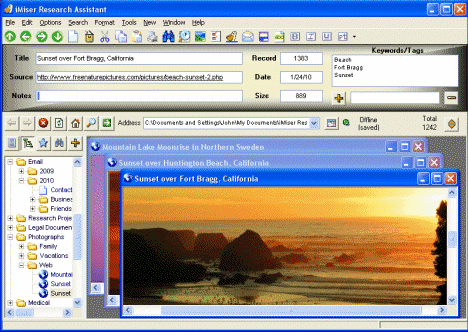 This shows some of the wide variety of screen colors that can be
used to customize iMiser. The application color and the background
color of the Document Window can also be modified.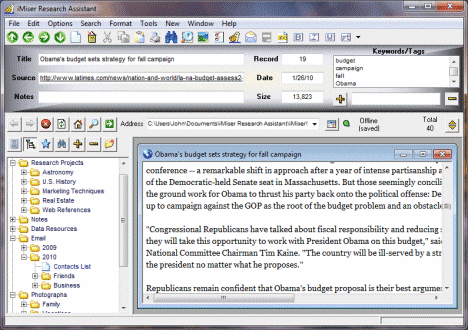 A view of the iMiser browser in action, showing four online browsers
open at the same time. The user is reading product reviews and is
comparison shopping. Any or all of the pages can be saved and then
organized with just a few mouse clicks.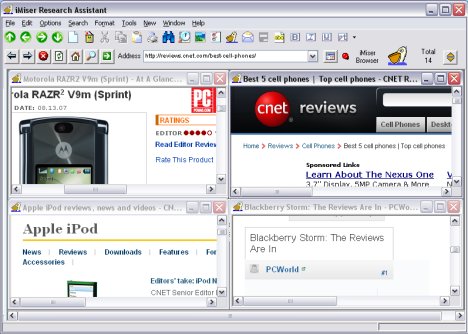 The iMiser Import Wizard in action, which lets you customize your
saved Web page or document. Note the checkbox near the bottom
that allows you to automatically add this record to iMiser Favorites.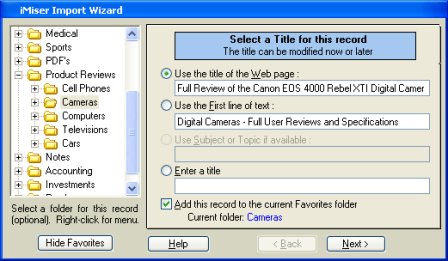 The Keyword List Search Tool. Up to three keywords/phrases can
be chosen for a search. Keywords are selected from a drop-down box.
Note that a search can be made within a given date range.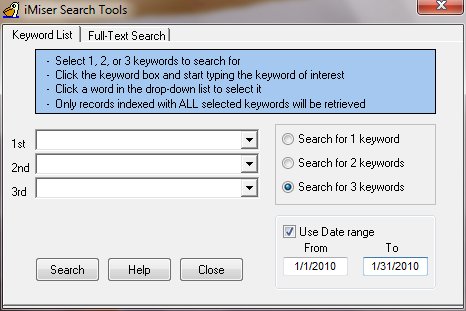 The Full-Text Search Tool. This does a full-text search of each saved
Web page or document. Up to four words or phrases can be used in a
search.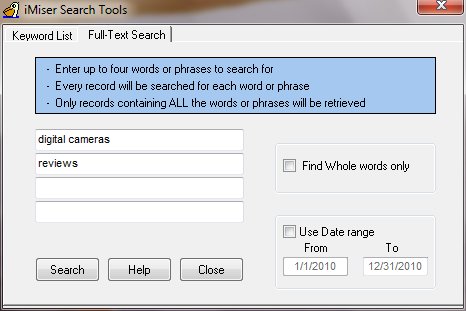 This is a sample view of Favorites. A document can be quickly added
to Favorites with a single click of the Add button (Plus sign) on the top.
A new folder can be made by clicking the New Folder button. Unlimited
levels of Favorites folders can be created, whereas many programs of
this kind only allow one or two levels.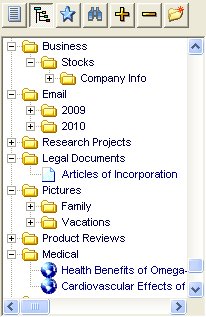 This is the New Favorites Folder Box. It lets you precisely and
easily add a new iMiser Favorites folder by typing in a name
and selecting a location for the new folder.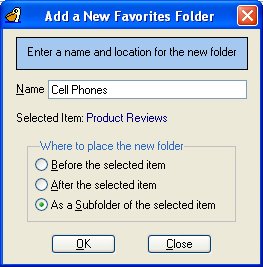 This is the iMiser Preferences Dialog Box, showing all eight
preference categories The numerous preferences allow you
to customize iMiser's appearance as well as its behavior.